I'm getting near the end of this trip.  Savannah, Georgia is the next to the last stop.  Savannah was a lot like Charleston, but the restoration didn't seem to happen as early or was as strict.
Have you ever heard of the book and movie called "The Garden of Good and Evil"?  It's all about the owner of Mercer House, Jim Williams.  Yesterday I toured Mercer House where the movie was filmed.  It was also where "Return of the Swamp Thing" starring Heather Locklear was filmed, and where scenes of "Glory" was filmed.  I read the book early in this tour so I had an idea of the story of Jim Williams and the Mercer House.  Very interesting to actually see all I read about.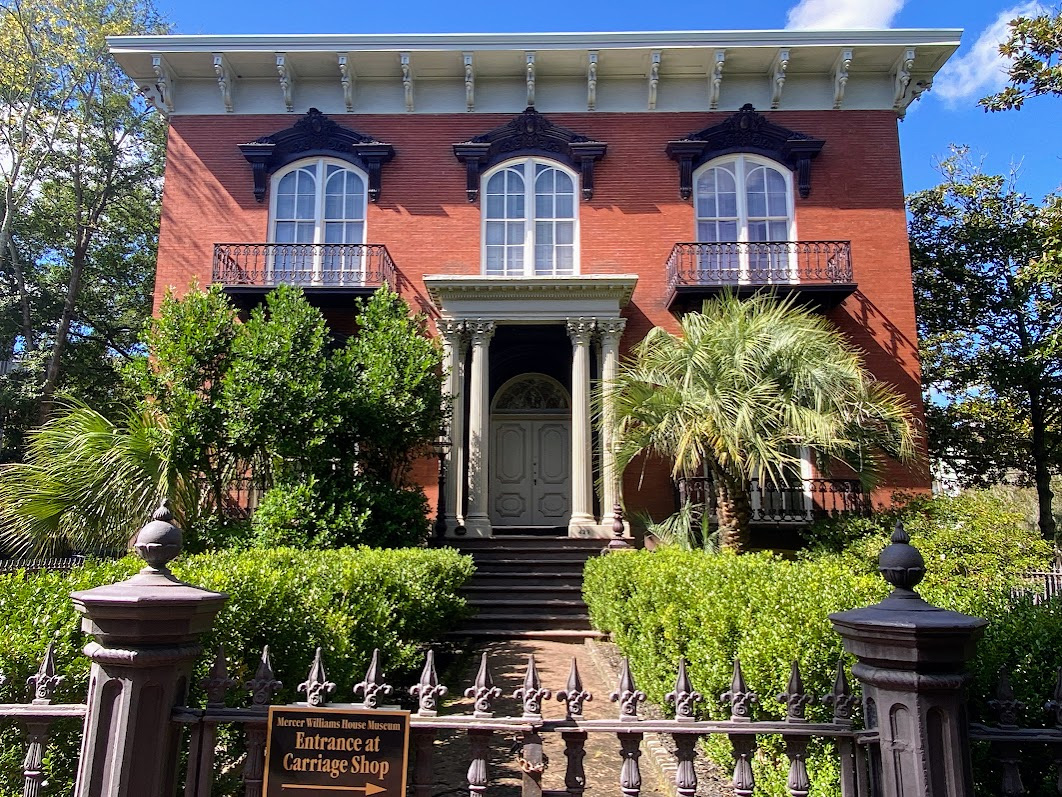 After the house tour, we walked to Forsyth Park.  Savannah has really got the whole live oak and Spanish moss thing right.  It seems like I've seen this scene before.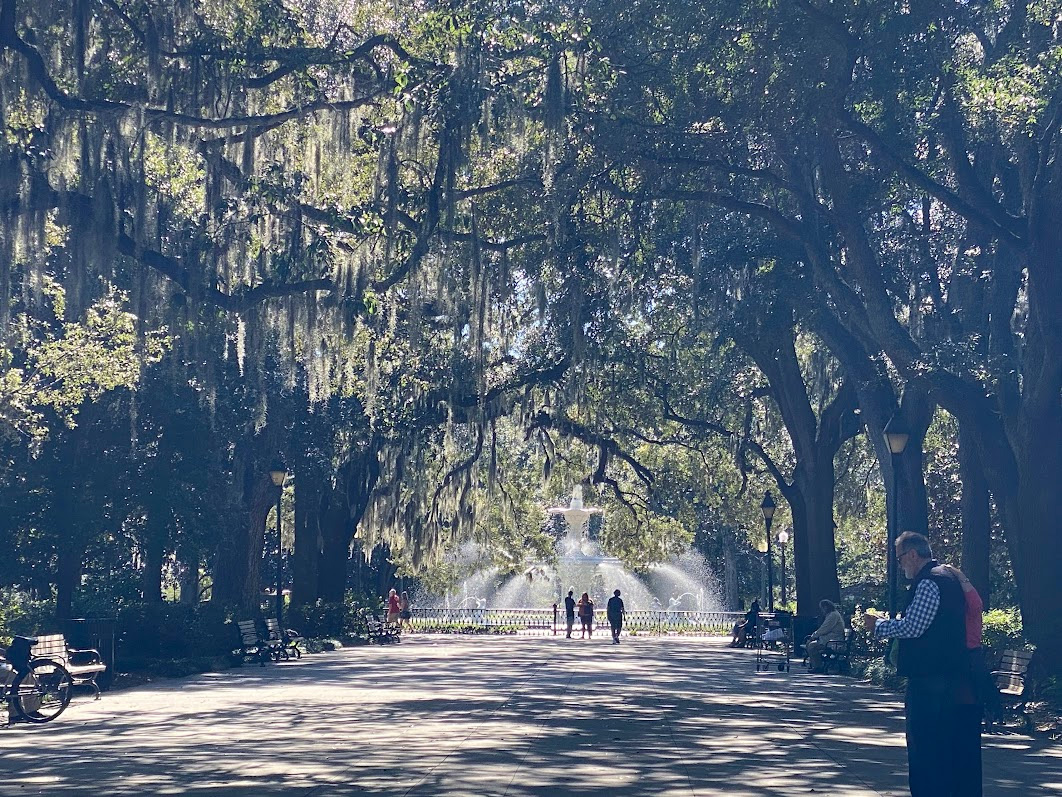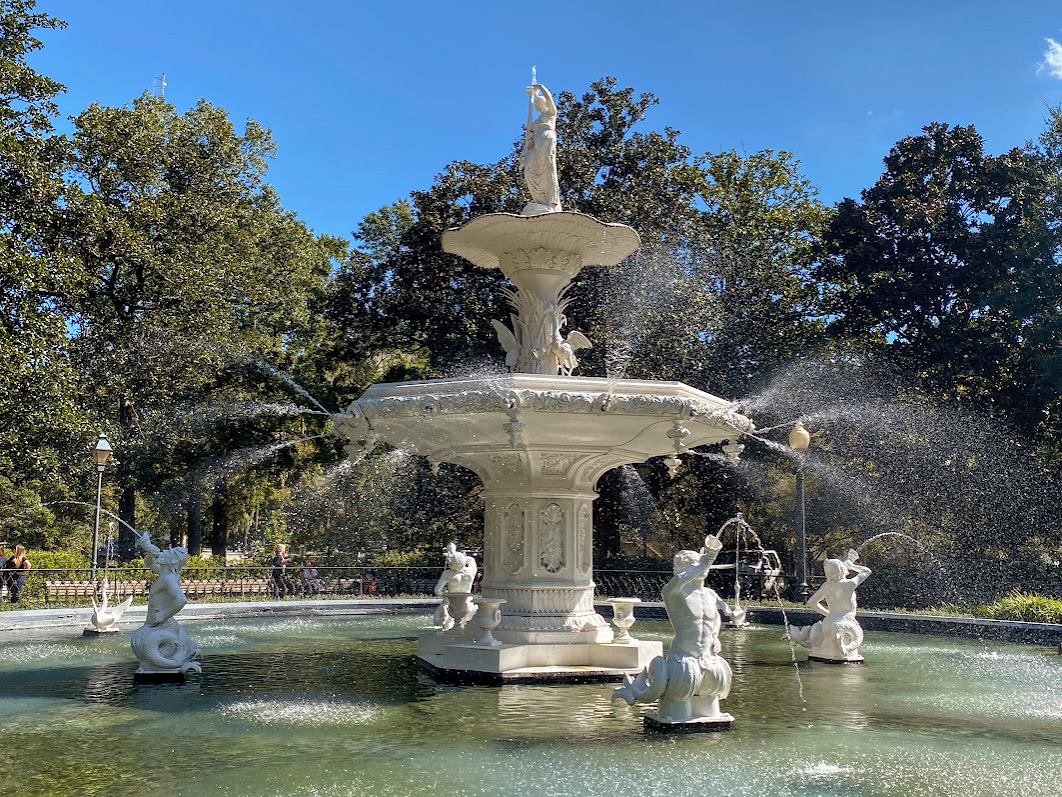 Today we went on a Trolley Tour of Savannah and drove past many mansions and around most of the squares of Savannah.  One interesting thing is that SCAD, Savannah College of Art and Design is buying up a lot of the properties in historic Savannah.  They do restore them very well, and turn them into classrooms, dorms, and offices for the college.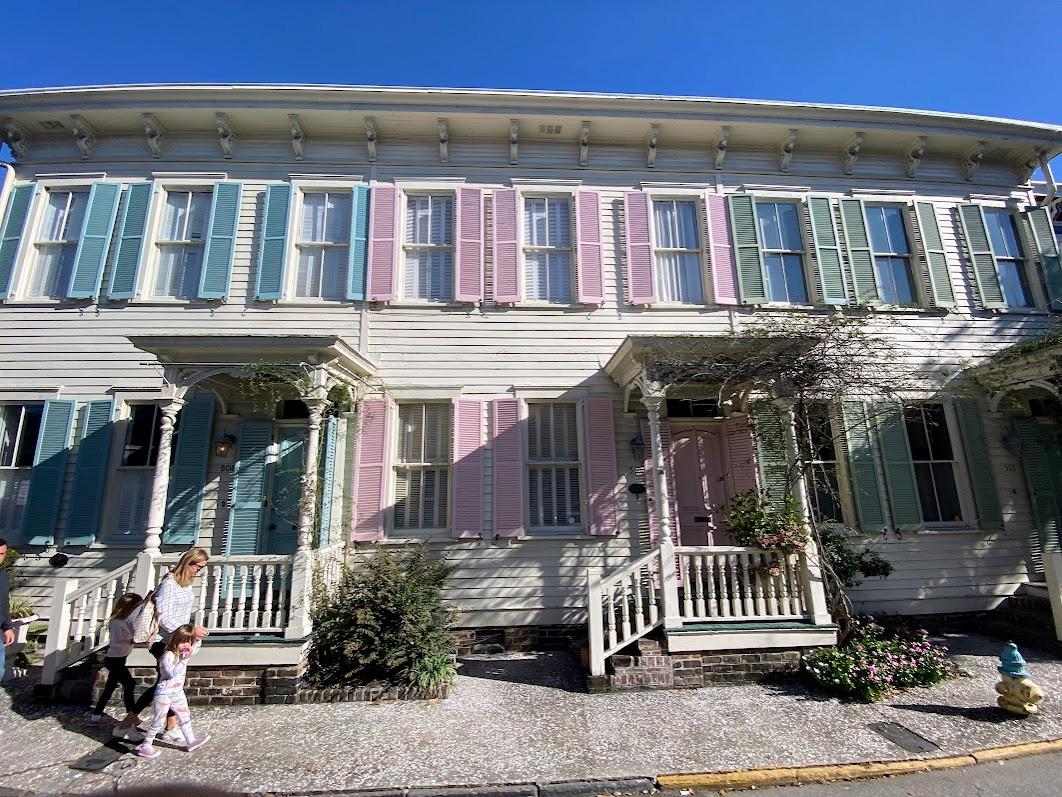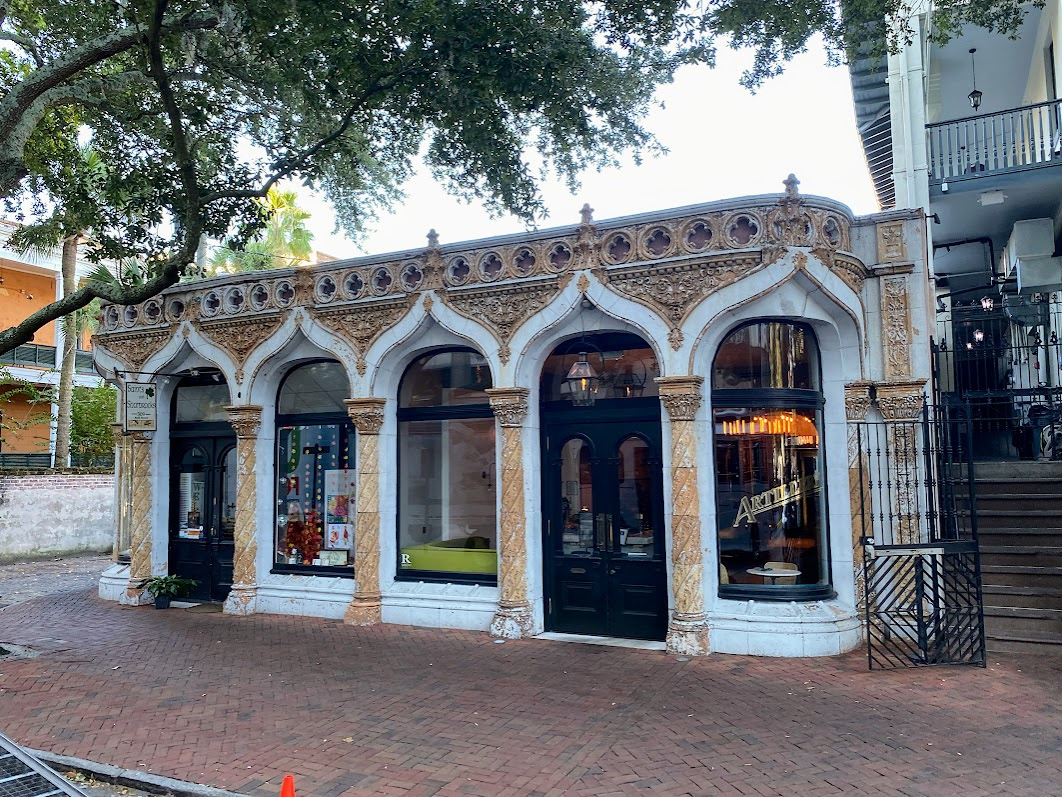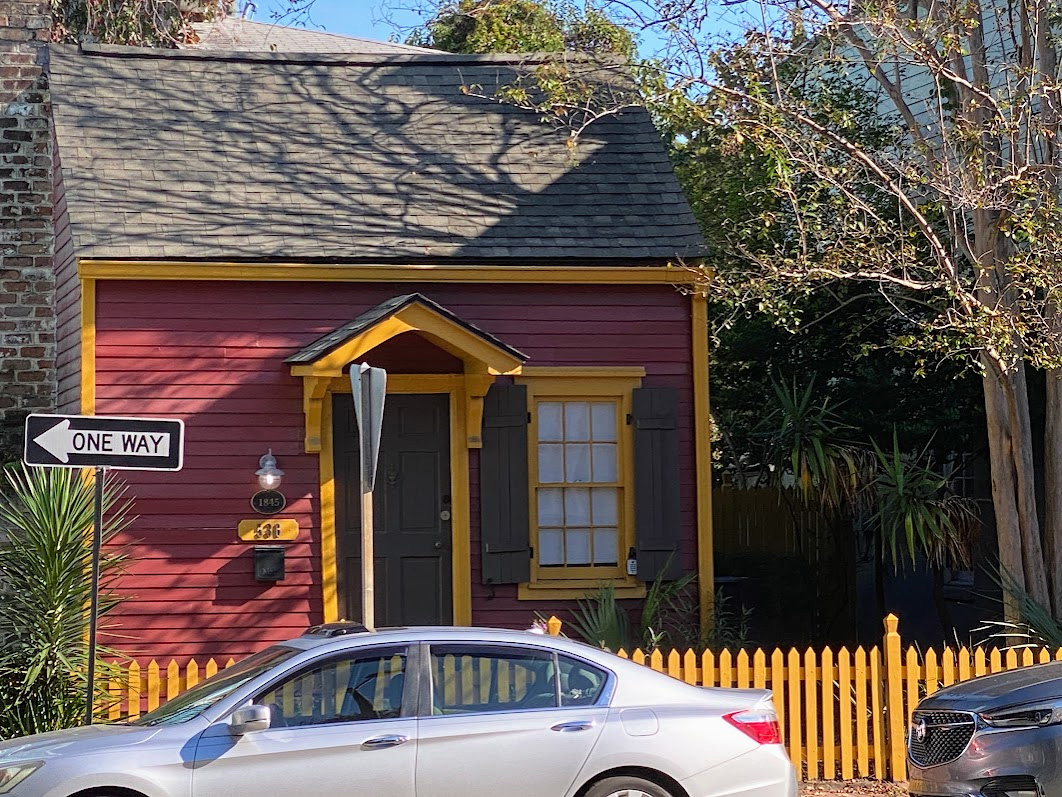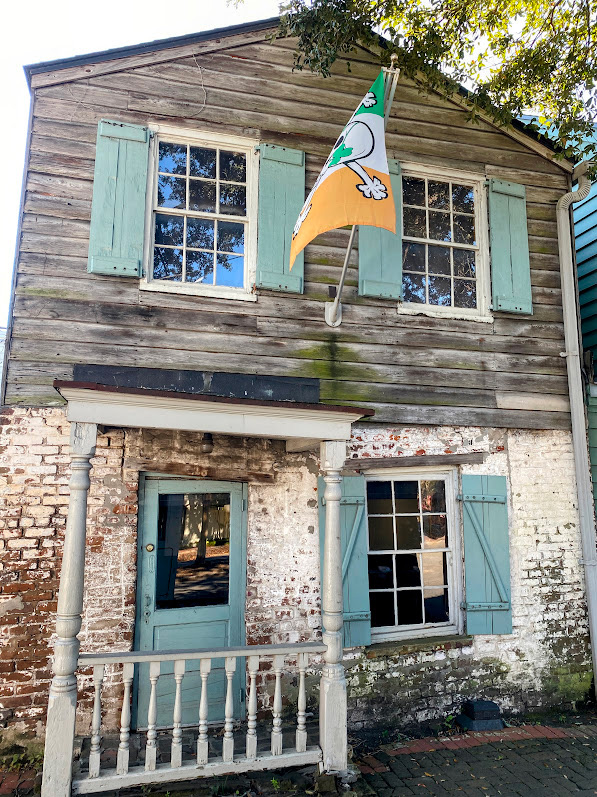 After shopping, we all had lunch at "The Lady and Sons" restaurant, which is Paula Deen's restaurant.  When I saw the table next to us with family-style fried chicken, macaroni and cheese and green bean casserole, I was worried I wouldn't have anything gluten-free to eat.  But our group had a different menu.  But the waiter came by and sternly told me that all I could have was the baked chicken and mashed potatos.  What, no fried okra for me?   Or peach cobbler?  Don't worry, I got enough to eat.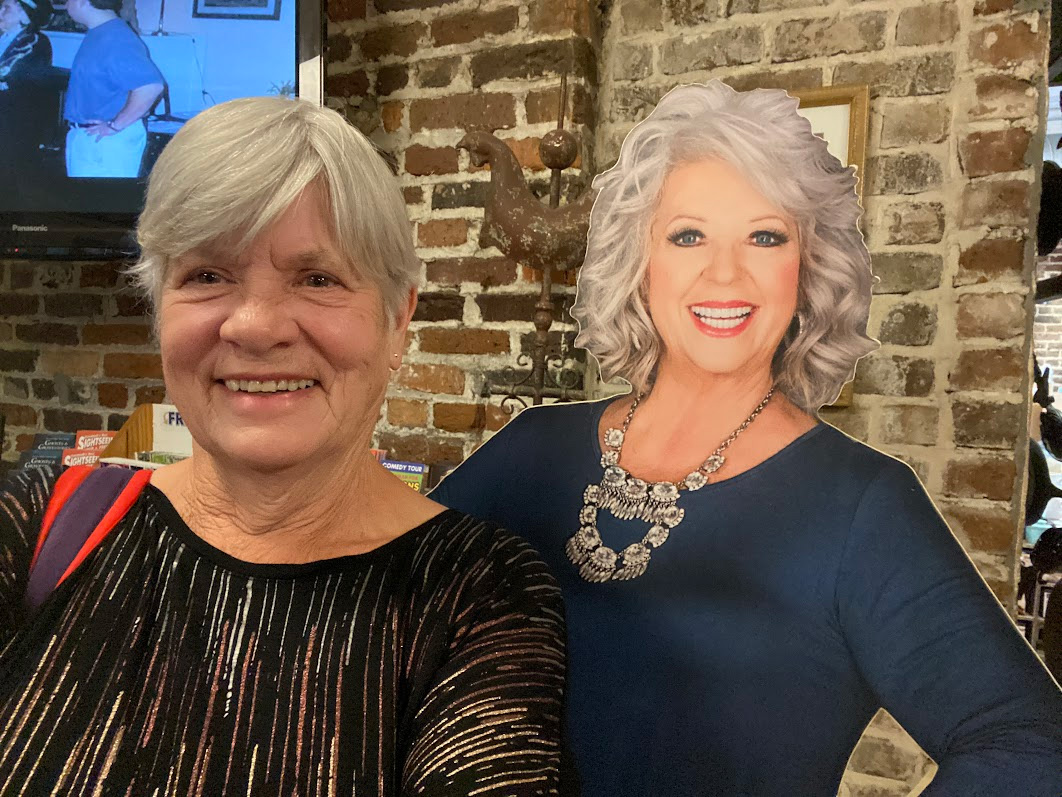 After lunch, we shopped at the City Market.  They call it a walking zone, which means you can buy a drink and walk the streets and carry your drink.  I stopped at Wet Willies where they have about 20 slushy machines with frozen margaritas.  I ordered a White Russian slushy and they actually carded me.  If you have a walking zone, it's the law that everyone gets carded.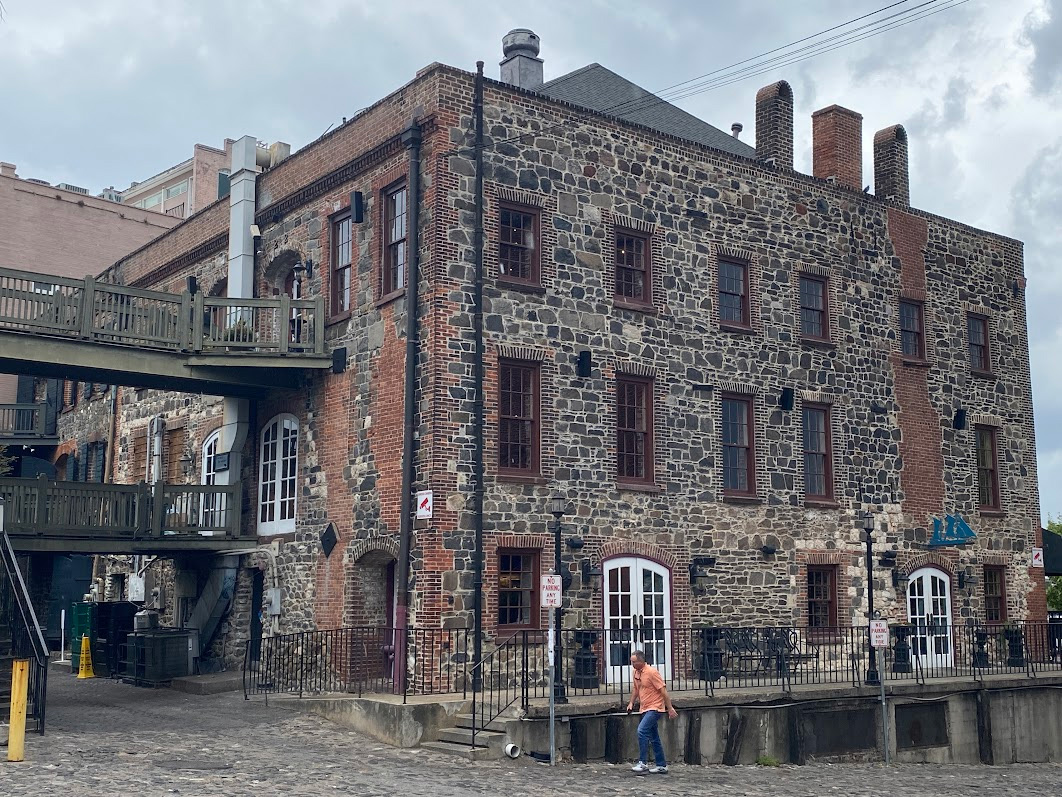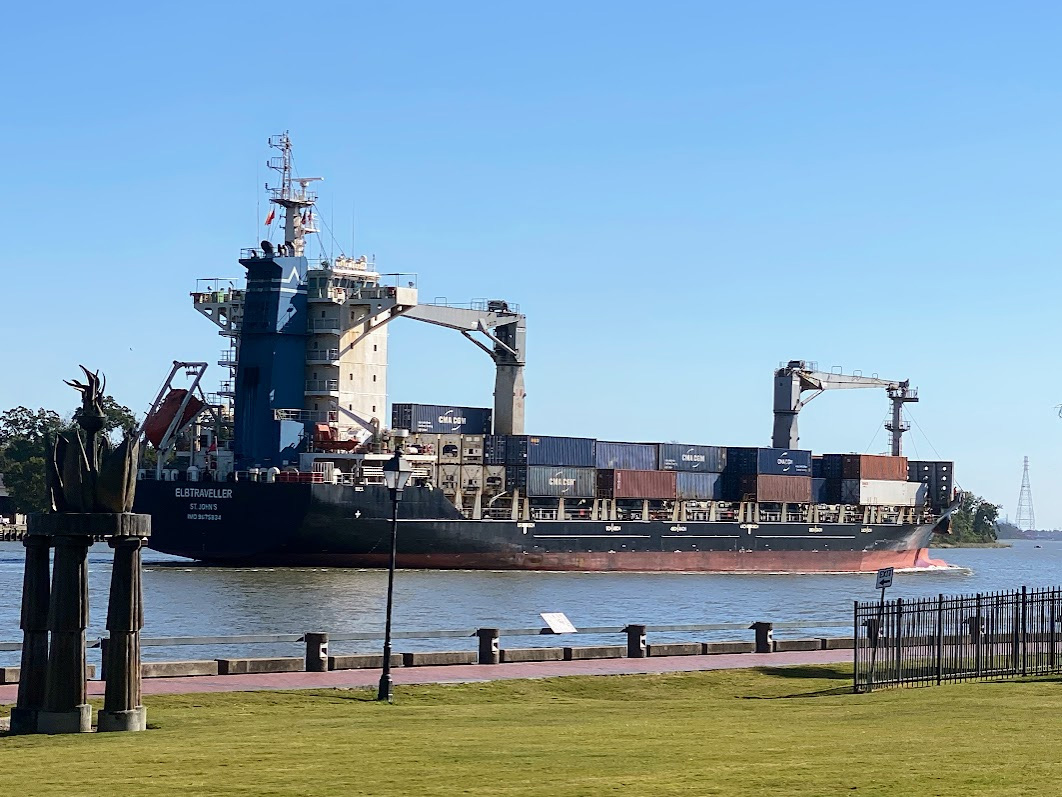 Our campground, Creekfire, is really nice.  They have a regular pool, a lazy river and a splash pad.  I spent yesterday and the day before floating in the lazy river in the sunshine.  Nice.