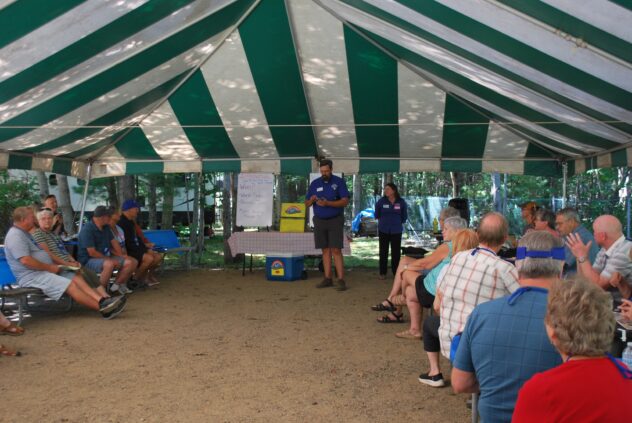 Our tour's first day was Thursday, Sept 14, 2023 and we had an Orientation meeting. About 1/3 of the group is new in that this is their first tour. The rest are more seasoned having gone on at least one tour, to 2 couples on their 13th and 14th tour.  Our wagon-masters and tail-gunners haven't even been on that many tours. The furthest couple is from California, the closest is from Michigan. I actually know the couple from Michigan because we were on the same tour last year – Rivers West. There is one other single traveler, an 80 year old woman with an RV just like mine, only much newer.
After Orientation, we had a Welcome dinner at Foster's Clambake. Maine lobster was the preferred entree.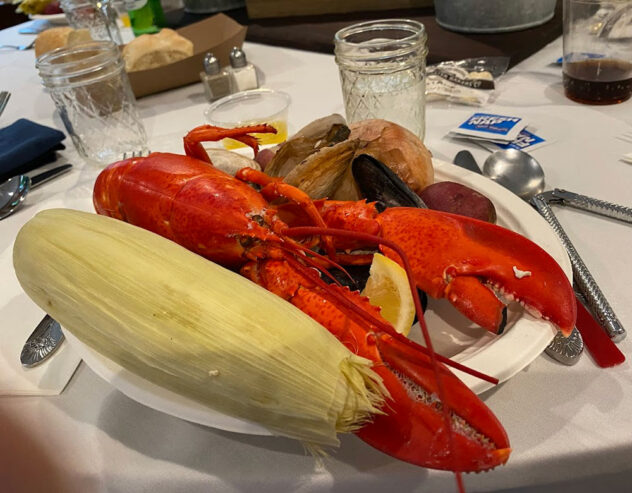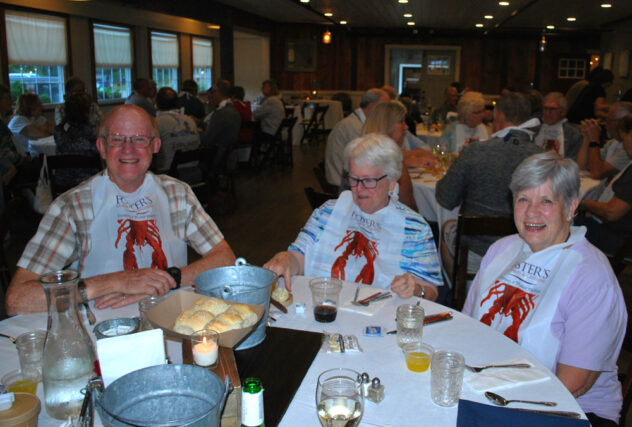 Our first trip was to Portsmouth, New Hampshire. What a perfect New England town. It as narrow, winding streets, brick buildings very close to the road and all stacked together
We first stopped to see a submarine because this town is known for ship and submarine building. There was a more interesting vehicle there – the Ghost Swath Stealth Ship. It was prototype that never got put into production.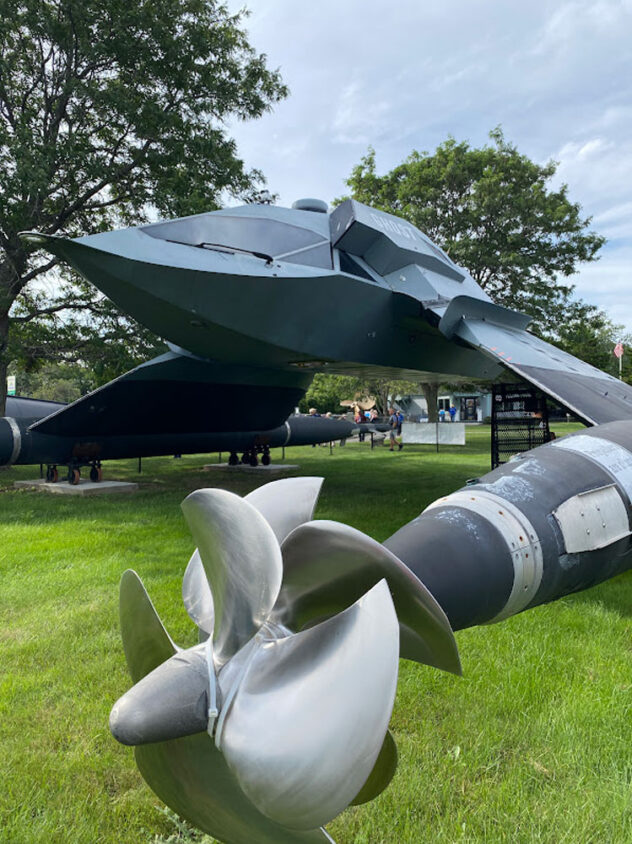 Then we went to Strawbery Banke and walked around a 10 acre village that started in the 1690's. They describe the neighborhood as 32 buildings, mostly on their original foundations.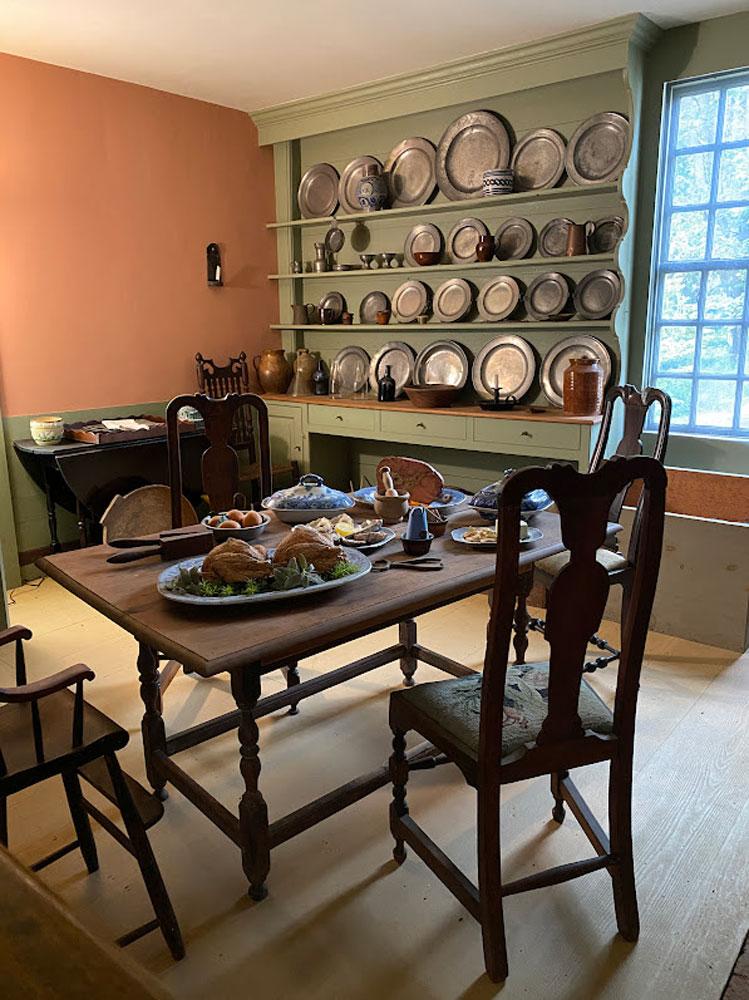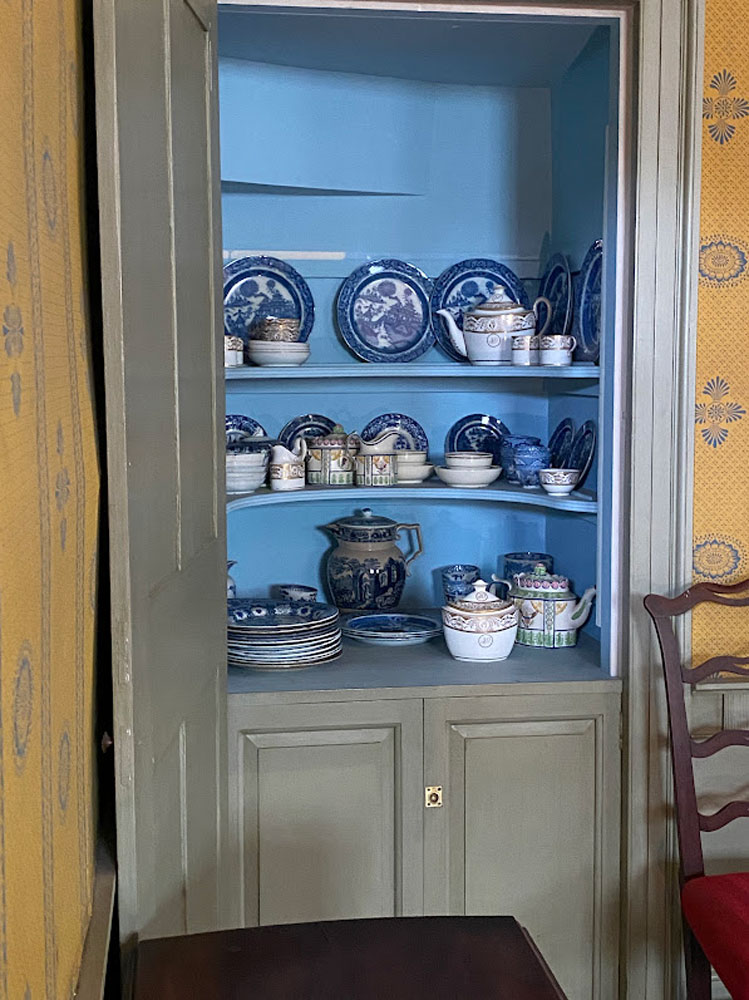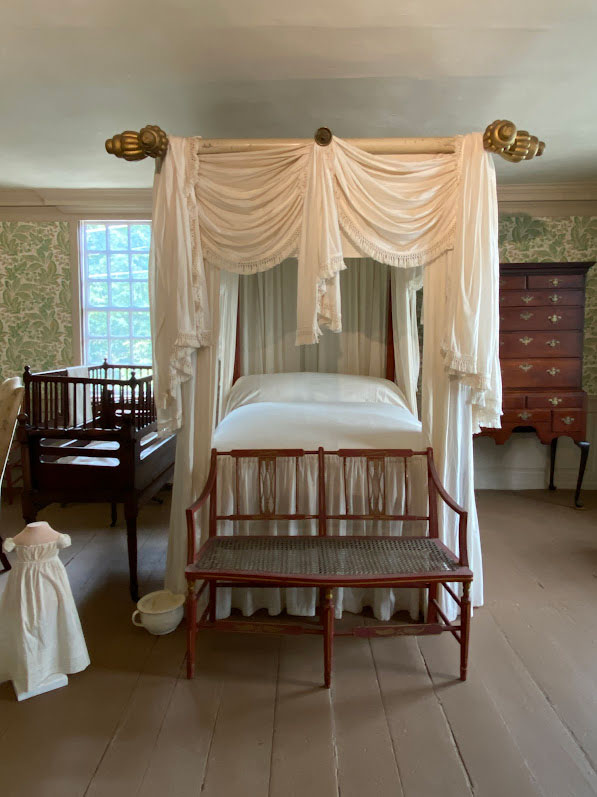 There were also lots of gardens in the village, both vegetable and flower.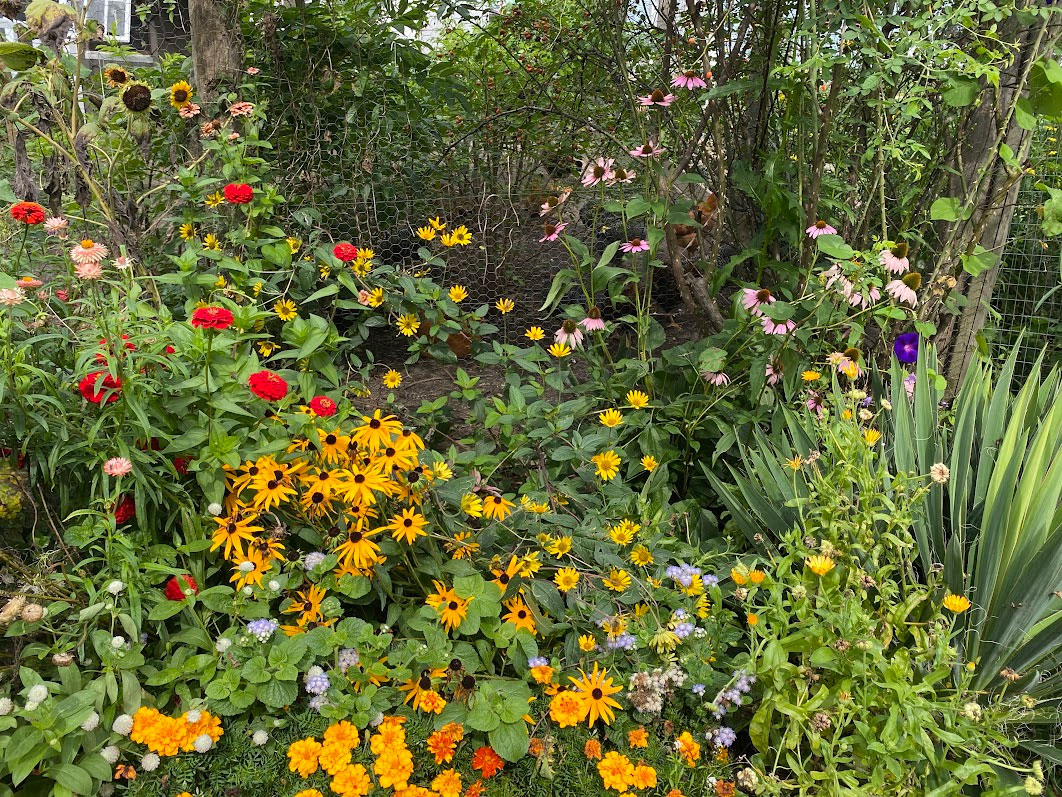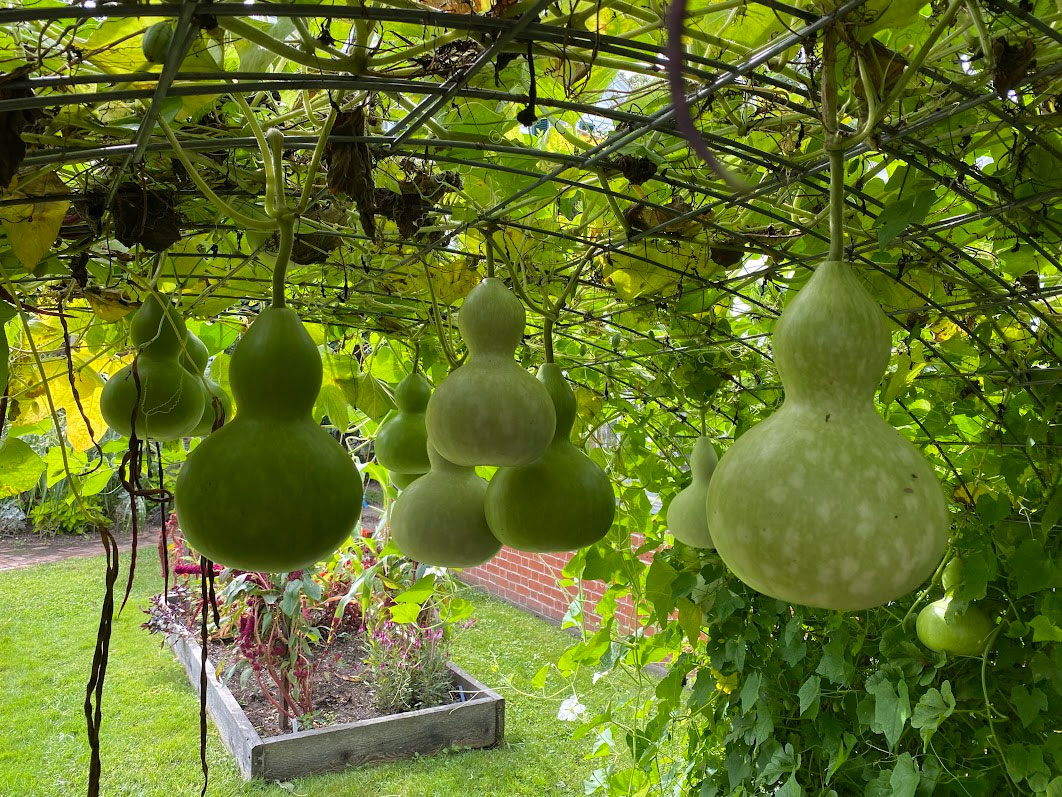 I noticed these funny looking buckets in the hallways of a couple of house and asked what they were. FFS stands for Federal Fire Society. If there was a fire, you were required to take these buckets and form a bucket brigade.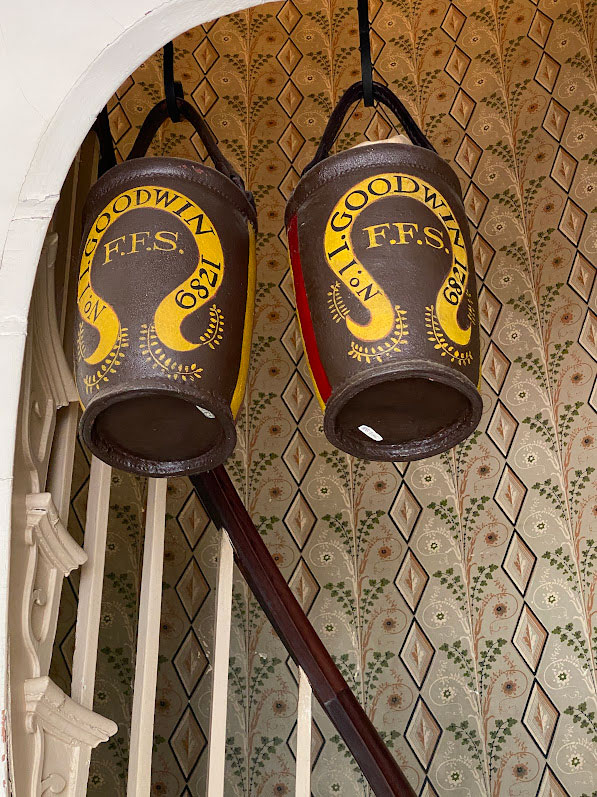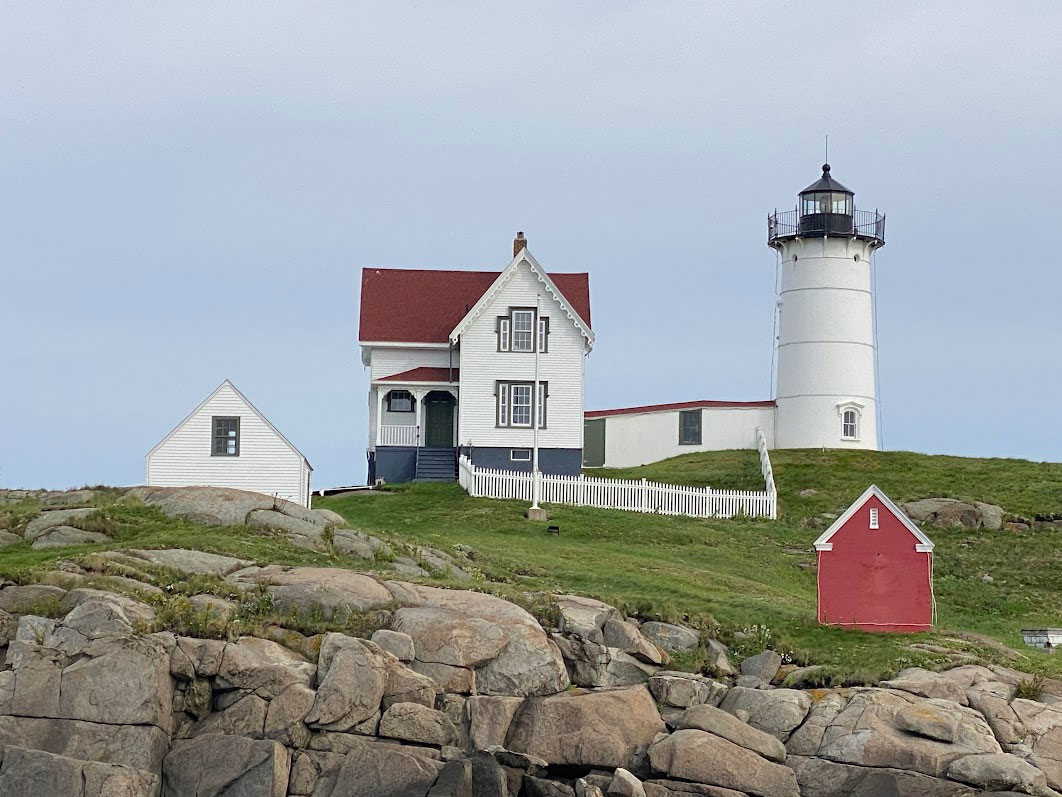 We also stopped at the Nubble Lighthouse.  The winds and surf from Hurricane Lee are picking up. We chuckled because this wedding couple was intent of getting photos in front of the lighthouse, while her hair and gown were getting blown sideways and she was finding it difficult climbing the rocks in her red high heels.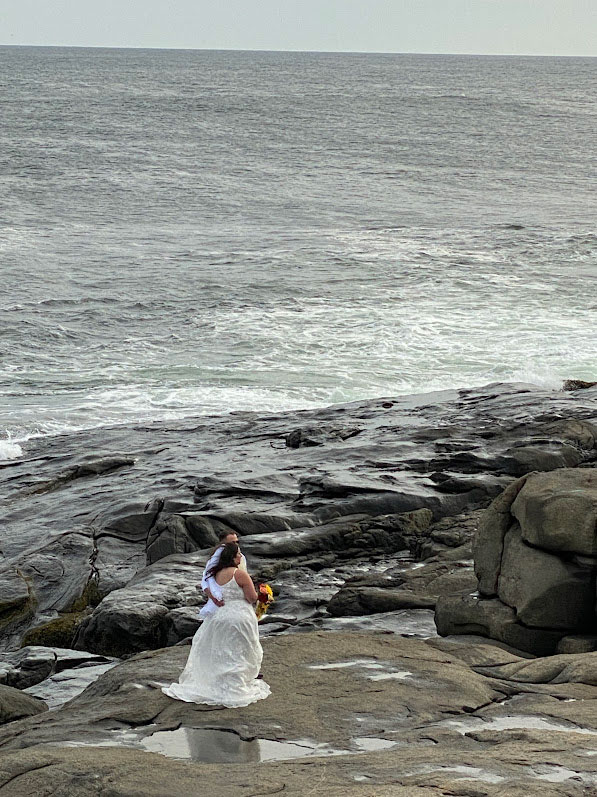 And for the tourist shot…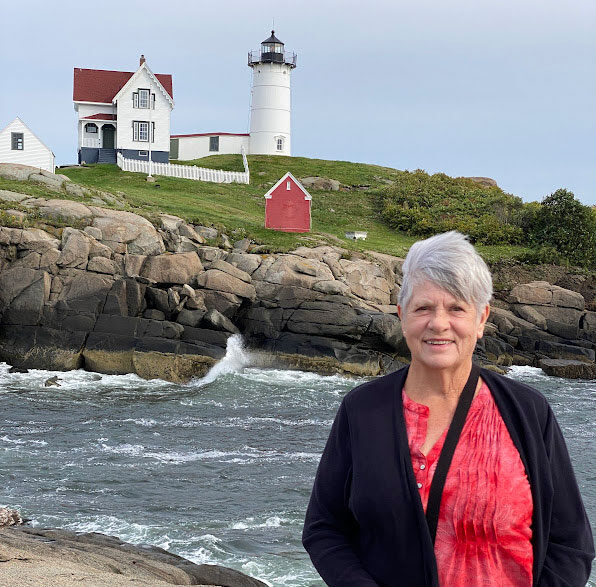 Today, Friday, we have a free day. (For me, that means laundry.)  However it's windy and rainy because, who would've thunk, we are in the path of Hurricane Lee. As the couples from Florida said, we come north in the fall to escape the hurricanes in Florida. Maine has already declared a state of emergency because it's the first hurricane to hit them in 15 years. We drove past an interstate exit with many, many utility trucks parked in a field, apparently awaiting many power outages.  It's not been too bad here – it rained most of the morning and now there are gusts of wind which cause the giant acorns in the tree above me to fall on my RV with a thunk loud enough to wait the dead.  So far, so good.